Best Online Casino Games South Africa
Modern casino resorts are sprawling venues capable of accommodating thousands of players. These establishments offer many different gambling options – card games, dice games, poker rooms, bingo, thousands of slot machines, the list goes on and on. Can online casinos in South Africa compete? What kind of games can you expect when you sign up at an online gambling site? You will find answers to these questions, and more, on this page dedicated to online casino games available in South Africa!
Games You Can Play at South African Casinos
An online casino is a platform where you can play gambling games for real money. The games available on online casinos are replicas of the games you get at a real-world casino – like the ones in Vegas, Macau, or closer to home in cities like Johannesburg, Durban, or Cape Town. Thanks to advances in digital technology, all games playable at casino resorts are available at online casinos as well. Blackjack, Roulette, Poker, Bingo, Baccarat, Slots, Keno – there is no shortage of online casino game variants. These games are developed by companies called software providers – more on them later. But first, let's take a closer look at the different game categories at online casinos:
Slots
Slot machines totally changed the history of the gambling industry. Traditional gambling games like blackjack and poker have complex rules and strategies – you need some skill and practice to succeed in them. But slot machines simply took away this skill ceiling – anybody can pop a coin into a machine and have fun with gambling.
These days, nearly 90% of a casino's revenue comes from video slots. This is true in the case of online casinos as well – more than 90% of the games at a casino are slots. And unlike card games, designers have a lot of creative freedom with slots.
You can have slots based on Egyptian treasure, wild animals, Vikings, Leprechauns, African Safari, Aztecs, Christmas, Pirates, Greek Gods – the list of potential themes is endless indeed. These days, we even have slots based on popular movies, TV shows, and music bands.
How to Play Slots
Playing a video slot is pretty easy. Just open the game, set the amount you want to bet, and spin the reels using the button provided on the game screen – it is as simple as that! Some slots come with advanced bonus features like free spins, wilds, and multipliers.
But don't worry too much about these – you don't have to do anything to trigger them! They will strike randomly and increase your chances of winning money! Some advanced slots do give you an option to pick a bonus sometimes – just pick whichever you like – this simplicity is the main strength of video slots.
TOP RATED SLOTS CASINOS
R500 Free No Deposit Bonus
Use Coupon Code :

NDC500
+ R11,500 Welcome Bonus
Slots
Bubble Bubble
Asgard Deluxe
Asgard Deluxe
Achillies
5 Wishes
Aztec's Treasure
Ancient Gods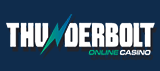 R350 Free No Deposit Bonus
Use Coupon Code :

NDC350
+ R10,000 Welcome Bonus
Slots
Bubble Bubble
Asgard Deluxe
Asgard Deluxe
Achillies
5 Wishes
Aztec's Treasure
Ancient Gods
Types of Slots
As already noted, you can pick a slot based on its graphics and theme. Beyond that, slots at online casinos come in two major categories:
Classic Slots
The older slot machines at land-based casinos had relatively simpler designs as everything inside was fully mechanical. So, you had three spinning reels, simple themes like fruits or gemstones, and not many bonus rounds. With the advent of digital technology, game designers were able to create more complex slot designs in the 1990s and 2000s. But due to the nostalgia factor, the classic design is still popular in the modern era.
So, even online casinos carry these 3-reel classic slots. They come with a max of 10 or 20 paylines – which are potential combinations of symbols that payout cash. They may look retro or old school, but the technology under the hood is 100% modern and fully digital!
You can get some advanced bonus features like free spins or even jackpots on classic slots. Some of the classic slots playable at South African casinos include Hot Hot Fruit, Sticky Sevens, Lava Loca, Gem Splash, and Super Joker.
Video Slots
Any modern slot with 4, 5, 6, or seven reels is considered a video slot. These slot games have advanced themes, complex and vivid graphics, animation, videos, and other visual goodies. On top of that, they also have more paylines than classic slots – often going as high as 256 or even 100,000 ways to win. Modern video slots are jam-packed with other advanced features like scatters, wilds, bonus rounds, and free spins. Some titles even have unique mechanisms from the spinning reels symbols. For instance, in a cascading reels feature, symbols will fall onto the grid to create new winning combos.
The best video slots also have stunning 3D graphics, interactive storylines, rich audio, and enthralling background music. Some slots even have actual videos from licensed movies or TV shows, like Game of Thrones, Jurassic Park, the Terminator, etc.
Some other top video slots available at South African casinos include Gonzo's Quest Megways, Wolf Gold, Sakura Fortune, Book of Dead, and Dynamite Riches.
Progressive Jackpots on Slots
These are incredibly special types of video slots. What sets a jackpot slot apart is its network jackpot feature – all copies of the slot game running at different casinos are connected. This allows the money coming into the slot from different casinos to go to a central prize pool. As thousands of players play the same slot, the prize pool can expand to tens of millions of rands on some progressive jackpots. If you want a life-altering jackpot with a single bet, you should test your luck at progressive jackpot slots.
You can identify them easily by the numbers printed on the game icons at most online casinos – those numbers indicate the current size of the jackpot. Some of the biggest jackpots available at top South African casinos include the Age of Gods series, Beach Life, Platoon jackpot, and Mega Glam Life.
House Edge/RTP on Slots
While slots are incredibly easy to play, that approachability comes at a cost – they sport one of the highest house edges among all casino games. In online casino games, the house edge is often represented as RTP – which shows the percentage of the stake a player can expect to win back from a game across long sessions. Among classic card games and roulette, the house edge is quite low – somewhere between 2.5% to 0.5%. In RTP, that translates into a player returns of 97.5% to 99.5%. Higher RTP/lower house edge is better from a player's perspective.
With video slots, the RTP can be as low as 92%. Even with the highest RTP slots, you don't see them go beyond 98% very often. The normal RTP that is considered "good" for online slots is something around 96%.
Blackjack
The classic game of blackjack played at all land-based casinos is over 200 years old. It originated and evolved across Britain and France in the late 1700s or early 1800s. After slots, it is the second-most popular game at casinos across the world, and for good reason.
If you are a really skilled blackjack player, you can enjoy the highest odds of winning in any casino game. Blackjack is a game you play against the casino dealer. It is played on specially designated blackjack tables – hence it is also called one of the "table games."
Blackjack is an entire family of games, with a central objective – try to get more points than the dealer while staying at or below the 21-point limit. If your card value goes to 22 or beyond, you lose. So, it is all about making decisions whether to accept another card from the deck or not!
How to Play Blackjack
To play blackjack effectively, you need to learn the basic rules and, more importantly, the point value of individual cards:
Cards from 1 to 10 have the respective point value of their pips
J, Q, K cards have 10 points
Aces can be either 10 or 1, depending on the player situation
In online blackjack, you are playing against the software. You aim to get your points above the dealer without crossing 21. You can use the following actions after your card is dealt:
Hit – take another card
Stand – end your turn without taking another card
Double Down – increase your bet by 100% and take another card
Split – if you have pairs, place an additional bet and split your initial hand into two separate hands that are played out independently
Surrender – forfeit your bet and end the game immediately
Since there are numerous possible starting hands, your choice of decisions can vary drastically. But there are some basic strategies that you should learn if you want to keep your edge. Also, the tactics can vary depending on the type of blackjack.
TOP RATED BLACKJACK CASINOS
R375 Free No Deposit Bonus
On Registration
+ R24,000 Welcome Bonus
BLACKJACK
Premium Blackjack
Blackjack Switch
Blackjack Surrender
R350 Free No Deposit Bonus
Use Coupon Code :

NDC350
+ R10,000 Welcome Bonus
BLACKJACK
Premium Blackjack
Blackjack Switch
Blackjack Surrender
Different Types of Blackjack
Over its long history, blackjack has given rise to numerous variants as well as other types of 21-style card games. Some of the most common variants you can play at online casinos include:
Classic Blackjack – This is the basic standard version of the game and it boasts a high player edge of 99.5%.
European Blackjack – The European variant has an even lower house edge than classic due to a few factors like the use of just two decks instead of 6, paying 3:2, and having the dealer stand on soft 17. It is an ideal version for beginners due to the high RTP of 99.61%
Face Up 21 – This version has a lower RTP as both player and dealer can see the cards dealt in a hand. It also has restrictions about doubling down.
Perfect Pairs Blackjack – A form of regular blackjack with the option of extra risk (and potential payouts) through an additional side bet. If you get pairs, you can get higher payouts of between 5:1 and a whopping 30:1 on pairs from the same suit (perfect pairs).
House Edge/RTP on Blackjack
Online casinos generally don't allow you to use bonuses on blackjack. This game has the highest potential player edge or RTP of all casino games – with a reasonable amount of skill and basic strategy, you can maintain between 99.5% and 99.61% RTP, depending on the variant you play. But this RTP can fluctuate depending on player skill levels. Novice players will make mistakes that increase the house edge considerably. If you are interested in playing blackjack, doing some research on the common strategies is highly recommended!
Roulette
Roulette is a French word that means "little wheel." It is a classic casino that probably originated from a medieval Italian game called "birbi" in 18th century France. It is one of the more interesting families of table games, as it uses a special spinning wheel and a ball.
Online casino variants of roulette usually have excellent 3D animations of the ball and elaborately designed antique roulette tables. After slots and blackjack, roulette is the game that attracts the most players, both at online and land-based casinos alike.
How to Play Roulette
In all variants of roulette, the dealer will spin the wheel and launch the ball in the opposite direction. There are many slots on the wheel, numbered 0 to 36, with even numbers red and off numbers colored black. The zero slot is green. You can place the following types of bets in roulette:
Inside bets – Bet on a single number, adjacent numbers, consecutive numbers (up to six), numbers that meet at a corner, etc. The inside bets payout percentage is higher due to the higher risk involved.
Outside bets – Bets placed on a range of numbers (1 to 18, 19 to 36), on red or black, on a dozen sequential numbers, and other similar large groupings. Due to the larger hit chance, outside bets have a lower payout ratio.
The presence of the green pocket is the main reason for any house edge in roulette. If the ball lands on zero, all bets are lost and the money goes to the casino.
TOP RATED ROULETTE CASINOS
R400 Free No Deposit Bonus
Use Coupon Code :

NDC400
+ R8,888 Welcome Bonus
ROULLETE
European roulette
American roulette
Live dealer roulette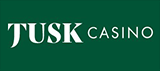 R100 Free No Deposit Bonus
Use Coupon Code :

SAC100P
+ R5,000 Welcome Bonus
ROULLETE
European roulette
American roulette
Live dealer roulette
Different Types of Roulette
Like blackjack, roulette is a very diverse game with many regional variants. Most of these are available at online casinos in digital format, with the following being the most popular/common at South African casinos:
American Roulette – As the name suggests, this version is popular in North America. Instead of one zero, it has two – a 0 and 00. This gives a higher house edge than other types of roulette.
European Roulette – This is the more popular variant at online casinos as it has only one green slot for zero, unlike two for the American version. The house edge is halved, giving players more winning chances.
French Roulette – This is identical to the European version in terms of layout, but comes with additional advantages for players from an important rule change. If the ball falls to the green 0 slots, you don't lose all your bets – you may receive half of your 50% outside bets.
Apart from these classics, South African online casinos may also have more modern twists on the game like Speed roulette, mini roulette, and double ball roulette – the names give you a good idea of what these games are all about!
House Edge/RTP in Roulette
The RTP system in roulette games is fairly straightforward as there is no player skill or strategies involved that can influence the outcome of a round of betting. If the roulette table has just one zero pocket, the house edge is around 2.6% or an RTP of 97.4%. European and French versions have this feature. But the American version has two green pockets instead of one, effectively doubling the casino's chances of getting a full win. As a result, the RTP on American roulette is a low 94.7%, which means that the house edge stays at around 5.3%.
Live Casino Games
After slots, the next big category at an online casino is "table games." These are various classic casino games like Blackjack, Roulette, Baccarat, Video Poker, Texas Hold'em Poker, Caribbean Stud, Dragon Tiger, Pontoon, etc.
The original table games were virtual games designed in computers with software handling the dealer's job. Although they had HD graphics and animation, table games could never compete with the authentic feeling of playing inside a casino facing a real dealer. But as internet speeds increased and live video streaming became easier, online gambling companies came up with a fresh new idea – hold actual casino games in a studio and allow players to participate online via live video streams!
Advanced studios established by companies like Evolution and Ezugi run live dealer games at South African casinos 24x7. You can join via mobile or PC and place bets on actual games dealt using real cards, roulette tables, and dice.
Many game rooms even allow you to chat with the dealers during the breaks in play using a text chat. If you want an authentic casino gaming experience that gets as close to a land-casino experience from your home, a live dealer game room is what you need to try out.
Different Types of Live Dealer Games
Blackjack and roulette are the two main games that you can play at a live casino. All popular variants are available these days at South Africa live casino game rooms. Apart from these two, the other major live casino options include:
Baccarat – A popular card game where you compare the hands of the player vs the dealer, somewhat similar to Blackjack. But Baccarat is easier to play and has faster rounds. Popular variants include Punto Banco and Pontoon.
Poker – Several versions are available at South African live casinos, including Casino Hold'em and Caribbean Stud. The latter is a version of the popular 5-card poker game where you play against the house, without any bluffing. Casino Hold'em is a relatively new type of game launched recently in 2000.
Live Game Shows – Bet on a wide range of interactive game shows like Dreamcatcher, Football Studio, Spin A Win, and others, involving spinning wheels of luck, virtual football games, and more.
Other – Exotic games from Far East and India are also available at many online casinos. These games include Andar Baahar, Dragon Tiger, and Sic Bo.
Apart from game variants, live dealer rooms are also classified by language options. Many dealers present the games in languages apart from English, with French, German, Spanish, Mandarin, Hindi being common.
TOP RATED LVIE CASINO GAMES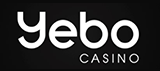 R350 Free No Deposit Bonus
Use Coupon Code :

NEW350
+ R12,000 Welcome Bonus
LIVE GAMES
Live Hold'em; Baccarat Live
Live Blackjack
Live Roulette
R500 Free No Deposit Bonus
Use Coupon Code :

NDC500
+ R15,000 Welcome Bonus
LIVE GAMES
Live Hold'em; Baccarat Live
Live Blackjack
Live Roulette
A Quick Look at Software Providers
In the online gambling industry, there is a high degree of specialization. Operators own and run the online casino sites. But they do not create the games – that part is handled by software providers, also called vendors.
The first casino games were developed in the mid-1990s, by a company called Microgaming. These days, we have over 125 different software providers in the industry. The biggest companies are usually the oldest ones, launched in the late 1990s or early 2000s. They include:
Microgaming
Netent
Playtech
RTG
Betsoft
These are companies that started in the online business. But the casino gambling business is much older than online gambling, dating back to the early decades of the 20th century. Many companies that started out supplying games (slot cabinets etc) to land-based casinos also made the pivot to online when the technology became widespread and popular. Some of these traditional slots developers include:
Bally
IGT
Scientific Games
Ainsworth
Aristocrat Gaming
These software providers specialize in virtual games, with graphics and software. But there is another new breed of online casino games, based on video streaming technology – live dealer games. Some of the larger providers like Netent have dedicated departments for live streaming. But the sector is dominated by providers who focus exclusively on live games:
Evolution
Ezugi
Betgames.tv
Lucky Streak
Online casino operators lease games from all these software providers/vendors and display them on the casino website/app. You can play hundreds or even thousands of high-quality gambling games at the best South African casino, depending on whether it is a multi-provider casino or single vendor casino.
Single-Vendor Vs Multi-Provider Casinos
A single-provider casino has games and software from a single brand – usually someone like Playtech, Microgaming, Rival, RTG, or Betsoft. These companies have a large and diverse collection of games – plenty of slots, many table games, poker, arcade games, etc. And they also build software platforms that can power an entire online casino – the complete package!
On the other hand, multi-provider casinos have games from dozens of vendors, large and small. You can often enjoy thousands of games and slots at these casinos. In contrast, a single-provider casino only has a few hundred games.
Why do casinos opt for a single-provider arrangement when a multi-provider setup is clearly superior? Often, cost/budget is a major reason – to get more providers and games, you have to pay higher leasing fees.
Legal complications can be another major reason. Many companies don't allow casinos to accept players from jurisdictions like the US. Providers like RTG and Rival don't have a problem accepting US players. So, online casinos catering to US players decide to keep a single-provider arrangement. Here at NoDepositCasinos.co.za, you will find South African casinos belonging to both categories!
How Online Casino Games Work – Understanding RNG
All casino games are games of chance. The thrill comes from not knowing what the outcome will be. If either the player or the casino knows the result of a game before it happens, the game is rigged or unfair – it is a form of cheating.
In a real-world gambling game, the unpredictability is in-built by design/rules. For example, card decks are shuffled and you can't see the hands other players received in a game of poker. Likewise, when you throw the dice in craps, you don't know the outcome – it is decided by the laws of physics.
In online casino games, everything is virtual - drawn or created using software by professional digital graphic designers and animators. But they still manage to replicate the randomness of their real-world counterparts, using a type of software called Random Number Generators (RNGs).
An RNG is a complex mathematical algorithm that spews out random numbers without any pattern. The games are linked to this RNG – each outcome of a round of betting is decided by a number given by the RNG. Since no one can predict this number in advance, the games cannot be rigged!
Online casino operators don't have access to the RNG. The software is kept secure on remote servers by the software providers. And even they can't tamper it – according to industry rules, independent labs test the RNG of all trusted software providers frequently.
Free Casino Games – Fun Play & Bonus Play
To play a round of real gambling at an online casino, you need some rands in your casino account. But there are some exceptions to this rule, with players given two main types of free play at South African online casinos.
Fun Play
This version is also called "free play" or "demo mode" at some casinos. It involves playing games with fake coins or virtual currency. You can visit any South African casino and get this option simply by hovering your mouse pointer over a game icon – if on mobile, tap on the icon once to reveal this option.
The main advantage of fun play is that it requires no registration. You can play for hours without spending a single rand. But the downside is also quite stark – you will not win anything, as the money you wager is not real!
Free Bonus Play
Many casinos give small amounts of betting money to new players who are willing to register and create an account at the casino. This bonus is called a no deposit bonus – a one-time offer worth up to R500 at the best South African casinos.
While you may not have non-stop hours of fun with a no deposit bonus, it has one big advantage – any cash you win is actual rands that you can withdraw as soon as you fulfill some basic casino bonus formalities. Plus, with our guidance here at NoDepositCasinos, you can find a continuous supply of new online casinos with this type of free play bonus!
CASINO GAMES FREQUENTLY ASKED QUESTION'S
What games can I play at South Africa online casinos?
You can play a wide range of gambling games at online casinos in South Africa. The options include thousands of unique video slots, big progressive jackpots, classic fruit slots, blackjack games, roulette, baccarat, poker, and exciting live dealer games.
Which is the most popular online casino game in South Africa?
Slots are the most popular category of casino games online among South African players. Modern 3D video slots from companies like Netent, Betsoft, Playtech, and Play n Go are all in high demand. Popular titles include Wolf Gold, Book of Dead, Starburst, and Gonzo's Quest.
Which is the easiest casino game for beginners at online casinos?
Again, video slots are your best option if you don't want to spend time mastering complex rules and strategies. Anyone can start playing video slots within a matter of minutes – no practice or training is required to start winning! If you want to try table games, roulette is another fine choice that is also beginner-friendly.
Which games in South African online casinos have the best player odds?
Blackjack is the game with the highest player odds or RTP of 99.5%. But to get these odds, you need to be reasonably skilled and aware of the rules and advanced strategies. If you want easier games, look for slots with RTP above 96%.
How can I win real money on online casino games?
To win real money playing casino games online, you have to first join an online casino. Then, deposit some cash into your casino account, claim a few bonuses in the process, and start placing real cash bets. If you win your bets, you get paid in real money.
What is a progressive jackpot?
It is a special kind of slot where bets from players at different casinos are all pooled into a single pot. As more players play the game, this pool keeps swelling in size. When a player hits the rare full jackpot combination, they win the entire progressive jackpot, which could be worth tens of millions of rands!