Online Casino Banking South Africa
Payments are an integral part of the online casino experience. Finding a casino with convenient banking options is absolutely critical. Slow or delayed payments can sap the fun out of winning a pile of money. There is nothing worse than waiting for weeks to get your hands on your newfound wealth!
If you want to prevent that from happening, you are off to a great start! Here on NoDepositCasinos.co.za's banking options page, you will find everything you need to know about casino deposit and withdrawal options in South Africa.
Let's start with the top SA-friendly payment options. But before that, a quick look at some of the finest ZAR-friendly online casinos for South African players:
Choosing South Africa Casino Banking Options
Online casinos are a varied bunch. Some of them focus exclusively on specific continents or regions – like Africa/South Africa. Others have a more global outlook – accepting players from Europe, the UK, Canada, Australia, Japan, South Africa, India, etc. At such casinos, you may find over two dozen payment options, many of them with strange and unfamiliar names. Don't go by these long lists, as many methods tend to be restricted to specific countries or regional markets.
If you are looking for a reliable South Africa online casino with SA-friendly banking options, look for sites with the following options on the list of payments list:
TOP ONLINE CASINOS
R500 Free No Deposit Bonus
Use Coupon Code :

NDC500
+ R11,500 Welcome Bonus
BANKING
EASYEFT
DEBIT/CREDIT CARD
NETELLER
SKRILL
SID
WIRE TRANSFER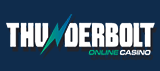 R500 Free No Deposit Bonus
Use Coupon Code :

NDC500
+ R10,000 Welcome Bonus
BANKING
EASYEFT
DEBIT/CREDIT CARD
NETELLER
SKRILL
SID
WIRE TRANSFER
R375 Free No Deposit Bonus
On Registration
+ R24,000 Welcome Bonus
BANKING
SWIFFY
DEBIT/CREDIT CARD
NETELLER
SKRILL
SID
WIRE TRANSFER
BITCOIN
R350 Free No Deposit Bonus
Use Coupon Code :

SAC350
+ R10,000 Welcome Bonus
BANKING
EASYEFT
DEBIT/CREDIT CARD
NETELLER
SKRILL
SID
WIRE TRANSFER
Credit/Debit Cards
VISA and MasterCard are the most common payment methods found around the world in the category of credit cards. Two other options also exist – American Express and Diner's Club. But due to their relative rarity, these two are not supported by the majority of online casinos.
However, if you own a VISA/Mastercard debit card or credit card linked to your South African banking account, you are in luck! These two are common sights at all ZAR-friendly online casinos. But the big question is – should you use them and if no is the answer, why not?
Advantages of Credit Cards
First, let's look at the strengths of VISA/MasterCard credit cards and debit cards. The first is convenience – if you have a bank account and reasonable income in South Africa, you likely have a credit/debit card. Even if you don't have a credit card, a debit card is still viable, and in some ways, a better option.
With credit cards, there is always the risk of overindulging or reaching your credit limit. With a debit card, this is not a problem as you can only use the cash you actually have in your bank account. And on top of that, cards are incredibly safe and secure payment methods at online casinos.
Disadvantages of Credit Cards
At many online casinos around the world, credit cards don't work for withdrawals. This is particularly problematic with MasterCard. But in South Africa, credit cards are not available for withdrawals at the majority of online casinos. You can only use them for deposits. And even that is of questionable benefit if you are concerned about your privacy. If you don't want casino billing information to appear on your credit/bank statements, it is best to avoid using a VISA/MasterCard credit card or debit card at online casinos.
Even when they are available as withdrawal options, credit cards are not up to scratch in terms of withdrawal speeds. It can take anywhere from 3-7 days for the money to reach your bank account with a credit card transaction.
How to Get a Credit/Debit Card
You need a banking account and a decent credit score/income to acquire a credit card. The easiest way is to apply through your current bank account. You can also approach the VISA or Mastercard sites online to see if you are eligible for a card linked to a South African bank account.
Credit Cards Summary
Deposits: Supported
Deposit Speed: instant
Withdrawals: Not supported at many SA casinos
Withdrawal Speed: 3-5 days
Pros: Convenience, Secure
Cons: Slow withdrawals, privacy issues
E-Wallets
Electronic wallets or e-wallets are a relatively new addition to the world of banking methods. The fascinating thing about them is their association with online gambling – many of the leading e-wallets grew due to the demand for fast and secure online casino transactions! From the South African casino perspective, three major e-wallet companies are important. They are Neteller, Skrill, and EcoPayz. These are a common sight on the banking pages of all leading South African online casinos. Let's take a closer look at them before analyzing the pros and cons of e-wallets in general.
Neteller/Skrill
Initially, both these brands were fierce rivals in the online payments scene. But in 2015, Optimal Payments Group, the owners of Neteller, acquired Skrill and rebranded the parent organization as the Paysafe Group. From a casino payments perspective, there are no major differences between Skrill and Neteller. They are both highly secure and popular electronic wallets available to South African residents. They both have largely similar payment interfaces and are easy to use.
The only minor difference is in fees related to international money transfers between friends and family members, which is not a concern when you use them for casino payments. If you want a safe e-wallet for South African casino payments, both are excellent choices.
Ecopayz
Although the Ecopayz brand was born in 2013, the company had been active for well over 13 years by then. Originally launched as EcoCard in 2000, it acquired the new name as part of a rebranding effort. Over the decades, Ecopayz has positioned itself as a viable alternative to Skrill/Neteller. And like those two, Ecopayz is a simple and easy-to-use online wallet. It is fully licensed and secured by the latest online safety measures and encryptions. Ecopayz services are also fully open to South African residents, making it a popular choice at SA online casinos.
Advantages of E-wallets
Speed is the primary advantage of e-wallets. Unlike traditional payment options like cards and banking, these are lightning-fast – you get your money transferred in just seconds, during both deposits and casino withdrawals. And yes, the second major advantage of e-wallets for South African casino players is the full support for withdrawals. Ecopayz is a common sight at many SA-friendly online casinos, followed closely by Neteller/Skrill.
You can also get an e-wallet account in a matter of minutes online. There is no need to worry about a bank account or credit score. Most e-wallets support up to 40 different payment methods. If you want to create an account and add funds, it is extremely easy. An e-wallet also creates another privacy layer between your bank and online casinos. You don't have to worry about casino expenses showing up on your financial statements any longer. This is one of the main reasons for the popularity of e-wallets for gambling payments.
Disadvantages of E-wallets
There are no major disadvantages associated with e-wallets. Of course, minor cons will remain, depending on your preferences and personal tastes. For instance, you have to maintain yet another account online, which can seem like a chore at first.
Some e-wallets do include additional fees for funding the wallet, which is an added expense. But this is a very niche issue. On the whole, e-wallets are almost the perfect payment option to bring your South African online casino winnings to your pocket.
E-wallets Summary
Deposits: Supported
Deposit Speed: instant
Withdrawals: Supported
Withdrawal Speed: instant
Pros: Convenience, speed, privacy, support withdrawals & deposits
Cons: no major cons
Bitcoin
Bitcoin is the world's most popular cryptocurrency. In case you don't know about it already, cryptocurrencies are a new breed of electronic money, not connected to traditional currencies like Rands, US Dollars, or British Pounds.
The technology behind bitcoin is called the Blockchain and has huge potential in many aspects of future life – from finance to business, IT, manufacturing, and more. But from a payments perspective, bitcoin is accepted at some South African online casinos.
Apart from Bitcoin, there are other lesser-known cryptocurrencies which are also called "altcoins." Some of the most popular altcoins available at online casinos are Ethereum, Litecoin, Dogecoin, and Ripple.
Advantages of Bitcoin
Bitcoins are a polarizing subject and this is true for online casinos in South Africa as well. They have some strong points and some equally significant weaknesses:
Most governments dislike bitcoin because of its extreme secrecy and privacy. This feature also makes it a perfect choice for online casino gambling, especially in areas where gambling is strictly forbidden.
Since you will use a separate cryptocurrency wallet for bitcoin payments, the transactions don't show up on any bank or card statements. Bitcoin networks are fully disconnected from traditional financial networks.
Speed is another compelling reason to use bitcoin for online casino deposits and withdrawals. Most casinos with bitcoin deposits also support withdrawals using cryptocurrency. And transactions are completed instantly, without any fees.
Disadvantages of Bitcoin
First and foremost, due to its questionable legal status in many jurisdictions, casinos licensed by Malta and UK authorities do not support bitcoin transactions. You can only find bitcoin support at South African online casinos licensed by other authorities like Curacao e-gaming. Another huge drawback is the time you need to spend learning more about cryptocurrencies. It is a whole new form of payments, with new processes and procedures to learn. Unless you are very comfortable with new technologies online, cryptocurrencies may not be the ideal option for you.
Bitcoin is in huge demand these days due to its rising popularity and market speculation. But it can go into these cycles of extreme instability – falling in value and then rising higher than ever before. If you want a stable are a reliable currency, bitcoin may not be the right option.
How to Get Bitcoin
To start using cryptocurrencies, you need to download and install a secure wallet. There are many options available for bitcoin online, including Coinbase, Exodus, and Electrum. After you download the wallet and create a new account and password, you will have to buy bitcoins using ZAR from online cryptocurrency exchanges.
Bitcoin Summary
Deposits: Supported
Deposit Speed: instant
Withdrawals: Supported
Withdrawal Speed: Instant
Pros: Very secure, private, instant transactions, no fees
Cons: Not supported by MGA/UK Casinos, complicated for new users, unstable currency
Instant EFT
Electronic Funds Transfer or EFT is a very popular online payments solution that is exclusive to South Africa. It is a common sight at many South African casinos. It is a payment solution based entirely on South African bank accounts and online banking.
The EFT service is provided by third-party service providers. Over the years, multiple South African companies have emerged to provide this vital service. The numbers have grown since 2020, as a result of the COVID 19 pandemic and increased demand for online payment methods. Some of the popular instant EFT methods supported by South African casinos online include:
SID
Established back in 1998, SID is one of the oldest companies operating in the EFT payments market in South Africa. The SID Instant EFT was first launched in 2007. The vast majority of ZAR online casinos have SID as one of the payment options for South African players.
EasyEFT
EasyEFT has been in the South African casino market for a few years now. Although not as old as SID, this Mauritius-based company provides virtually the same service as its competitor. EasyEFT is focused almost exclusively on the South African market and is available at most ZAR casinos.
SmartEFT
PayU is a famous fintech company based in the Netherlands. Active since 2002, they have had a major presence in financial services in over 17 countries around the globe. The SmartEFT is a PayU owned service available to South African customers. While not as popular as EasyEFT or SID, you can find it at a growing number of online casinos.
PayGuru EFT
Launched relatively recently in 2020, PayGuru EFT is one of the many new arrivals on the EFT scene in the last two years. As such, it is only available at a handful of South African online casinos. But it is as feature-packed and easy to use as other EFT services.
Swiffy EFT
Swiffy is a young but rapidly growing online payments company based in Umhlanga, Durban. With their EFT service, Swiffy offers businesses an affordable way to get payments from customers, with minimal fees.
Apart from these services, some other names in the rapidly evolving industry include EFT Pay. For casino customers in South Africa, all offer the same service. So what makes them different, and why are there so many?
The difference will be largely felt by businesses like online casinos looking to provide convenient payment services to customers. These EFT services charge fees from businesses, not customers. So, companies that offer the best service at the lowest cost will end up tasting success.
At the moment, the online payments market in South Africa is still in a growth phase, with the additional demand from pandemic buying habits. This is the reason why we are seeing such a wide range of brands offering essentially the same service of EFT payments. Let's look at some of the pros and cons of EFT payments for South African casino players.
Advantages of Instant EFT
The prime reason for the popularity of Instant EFT is its simplicity and accessibility. You don't need a credit card to use this form of online payment. All you need is a bank account with online banking at a major South African bank.
Since the vast majority of South African customers don't have credit cards, the EFT service is a godsend. Another advantage is the lack of additional accounts – you don't have to create a separate account with the EFT service provider. All you need is your original online banking credentials.
EFT transactions are also blazing fast. You can get transactions approved in a matter of seconds. And on top of everything, customers don't have to pay any fees – all the expenses are charged to businesses.
Disadvantages of Instant EFT
The main weakness of EFT payments concerning South African casinos online is the lack of withdrawal options. Many sites do not support EFT withdrawals. You will have to opt for a slower payment method like bank transfer for your withdrawal at such online casinos. And even at casinos that offer EFT payments, they take up to 3 days to transfer money to your bank.
With so many new EFT transfer services popping up in the last few years, security is also becoming a concern. As long as you pick safe, South Africa-based EFT service providers things should be fine. It is advisable to pick older, more established names like SID, SmartEFT, or EasyEFT.
How to Get Instant EFT
There is no separate process to get Instant EFT. It is a service that is freely available to all South African bank customers. If you have a bank account with internet banking enabled, you can use Instant EFT at online casinos for deposits and withdrawals (some cases). There is no need to sign up for the EFT service providers.
Instant EFT Summary
Deposits: Supported
Deposit Speed: instant
Withdrawals: Sometimes Supported
Withdrawal Speed: 2-3 days
Pros: No credit card needed, no special accounts needed, fast, no fees
Cons: Withdrawals not always supported, Slow withdrawals
ZAR Payments at Online Casinos
The ability to pay in your local currency is a big boon at online casinos. Unfortunately, this option is not available at many casinos that accept South African players. It is more common at casinos based in the European Union or the United Kingdom.
But as these are among the best online casinos in the market, with top licenses, excellent reliability, and the finest games, you can consider it an acceptable trade-off at times. Besides, currency exchanges happen quickly and automatically these days in online payments. You just have to put up with some additional fees.
If you want ZAR support guaranteed, there is some good news – a growing number of online casinos for South African players do accept deposits in ZAR. You can find more information about ZAR online casinos right here at nodepositcasinos.co.za.
Withdrawal Speeds at South Africa Online Casinos
Your main withdrawal options at SA online casinos are the following:
Credit cards
E-Wallets
Bitcoin
Instant EFT
Bank Transfer
You may not find all five options at all South Africa online casinos. And casinos tend to take their own sweet time to process your withdrawal requests – up to 72 hours in extreme cases. The industry-best figure is around 24 hours.
To find the best withdrawal speeds, you have to add the casino processing time to the maximum withdrawal speed of the payment method. Taking this into account, here is a rough ranking of the fastest South Africa online casino payment methods:
KYC Requirements and Documents
Know Your Customer (KYC) is a mandatory legal procedure at all online casinos. A KYC procedure is a sign of a legit online casino. It is a type of background verification casinos have to undertake to prevent misuse of gambling services for criminal activities like money laundering and terrorism financing.
Casinos are legally authorized to seek KYC verification of all registered players. They can deny your withdrawal requests if you don't comply with KYC verification requirements. You can expect at least one KYC procedure at all online casinos in South Africa.
Additionally, casinos can also request security verification if they suspect fraud or breach of your account security. In such situations, they demand security verification to ensure that you are indeed the person making the cash transfer request.
During a KYC procedure, you have to submit digital copies of the following documents to your casino:
Personal ID documents like passport, driving license, SA ID
Proof of residence – a utility bill no older than 3 months
Source of finance – copies of bank statements, credit card front side, etc.
South Africa Casino Banking FAQs
Do I need a credit card to play at online casinos in South Africa?
Not at all, you can play without a credit card at all the top online casinos. But as the bare minimum, you should have at least a bank account at a major South African bank, with net banking enabled. That way, you can easily use other payment systems like Instant EFT, e-wallets, and even bitcoin.
What is the fastest withdrawal method at South African online casinos?
Bitcoin and e-wallets are your best options if you want payments to reach your accounts within 24 hours. These are both payment methods that result in an instant transfer of funds from the casino. But as always, you have to take into account the processing window set by the casino for withdrawal requests when calculating the fastest payment methods.
Can I deposit in Rands at online casinos?
Yes, many online casinos that accept South African players do offer support for ZAR transactions. Even if a casino you like doesn't offer this feature, you can still play there using e-wallets like Skrill/Neteller. The payment service will convert your Rands to the default currency of the casino (usually USD or EUR) for a small fee.
What are the most popular payment options for South African casino players?
For deposits, credit cards and EFT are the most commonly used options, with EFT being the ideal alternative for players who don't have credit cards. For withdrawals, cards, EFT, and bank transfers are all convenient options. Ewallets are gaining in popularity in South Africa in recent years, as more players learn about their speed and privacy advantages.
Where can I find a casino that does not ask for document verification?
Unfortunately, KYC document verification is an unavoidable step at online casinos. If you want to play at safe, legit, and trusted sites, you will have to comply with document verification. Casinos have no say in this – the laws are set by governments to combat money laundering and terrorism financing.
Can I use a different account for deposits and withdrawals?
Casinos generally require you to make withdrawals and deposits using the same account/payment method. In situations where the deposit method does not support withdrawals, the casino will ask you to pick an alternative from available options.
Can I withdraw money on my mobile at South African casinos?
Yes, you can use the withdrawal feature in your casino account on a mobile phone. All modern casinos support mobile gaming. You get all the essential services and features on your Android or iOS device. Just ensure that you are using a fully updated device and apps for maximum security.